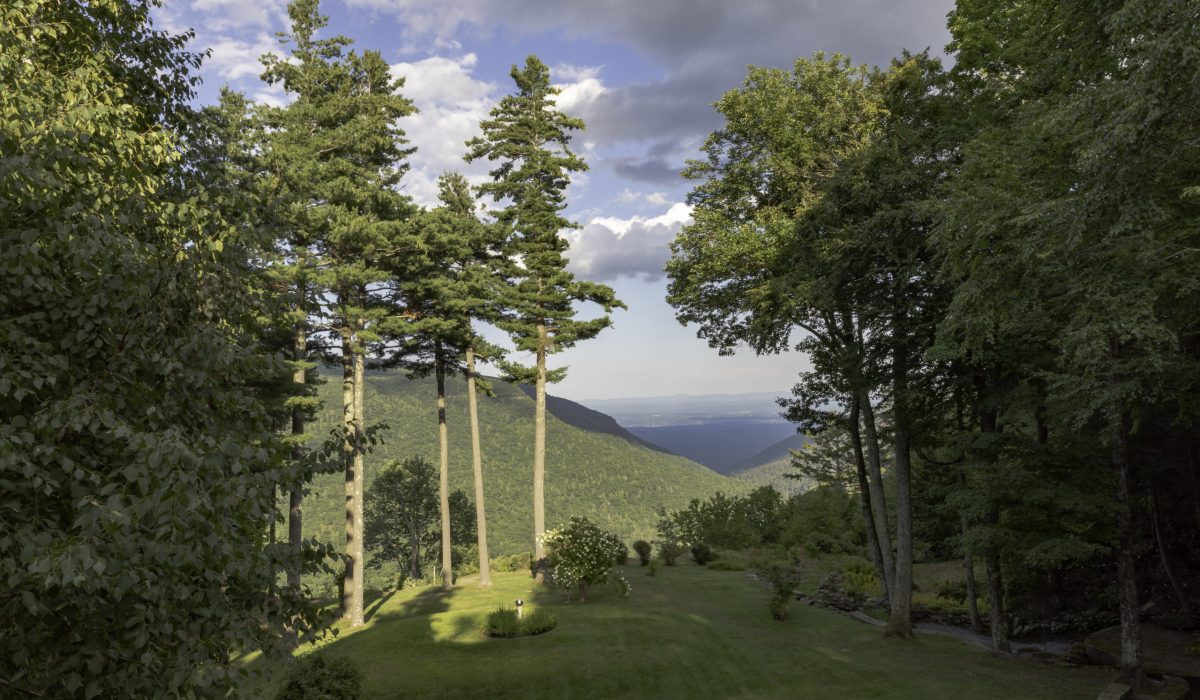 Welcome to Twilight Park!
Our mountaintop paradise in the northern Catskills was founded in 1888 as a summer community for city dwellers seeking to escape the urban heat. For well over 125 years, families have returned to the breathtaking natural beauty and the warm, cozy cottages for a sense of serenity and fellowship difficult to find anywhere else in the world.
Twilight Park consists of 91 homes interspersed across three levels, perched on the north face of a Catskill mountain, many featuring drop-dead views of the Kaaterskill Clove. Each historic home is unique, and range from small cabins to large converted hotels — though each residence is lovingly referred to as a 'cottage', regardless of size, each coming with individual names.
Twilight Park centers around the 'Season', which extends from the middle of May until mid-October, but an increasing number of cottages continue to be winterized for year-round use,  During summer season, the Park is full and vibrant, with a beloved camp for children and myriad activities for all ages. However, perhaps the defining social feature for summers in Twilight are our porches! These covered, breezy porches at each cottage provide an outdoor-indoor lifestyle of relaxation and rejuvenation, whether you're relaxing quietly with a book or welcoming your neighbors for shared meals and laughter.
Twilight is a private park that spans some 530 wooded acres, full of trails, waterfalls, and endless natural wonders waiting to be discovered. Additionally, there is a robust tennis program, featuring four red-clay courts; a four-lane 25-yard community swimming pool; and a large clubhouse that hosts dances, parties, art shows, and much more, all open to members of the Park.
The Mountaintop Community
We share our mountaintop with a vibrant surrounding community, with a variety of performing arts, and casual to fine-dining restaurants.  Twilight cottagers participate in festivals, sit on community organization boards and contribute to conservation and land management efforts.  
Twilight Park was born out of a downtown Manhattan social club in the late-19th century. The Twilight Club met fortnightly at the St. Denis Hotel at Broadway and E. 11th Street. It was a spirited gathering of New Yorkers discussing the issues of the day, full of journalists and educators, artists and businessmen. This same inclusive spirit of free-thought and creative expression informed the founding of Park, when our founder, and leading member of the Twilight Club, Charles Wingate, traveled to the mountaintop in 1887. Enamored by the natural beauty, he arranged for the purchase of a former sheep's meadow and led the construction of the first cluster of cottages through the late 1880s and 1890s. His guiding ethos for the Park he founded: "To cultivate good fellowship and enjoy rational recreation" — principles that continue to guide the Park to this day.